Delta Water Conditioners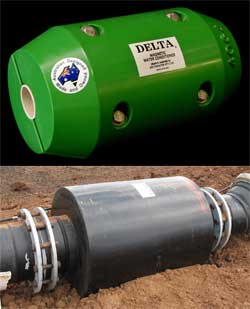 Delta Water Conditions come in a range of grades which relate to their strength. To assist us to determine the appropriate model, and if a Delta Water Conditioner will assist you could you please email or fax 02 6100 9271 us the following information:
Current water analysis report.
What will you be using it for (eg fog dust suppression, dewatering) ?
What sort of problems have you had with the water (eg scale buildup in nozzles)?
If you require sizing greater than 300mm then please contact us for pricing.
Delta Water Conditioners come in Grades 1 to 5 for domestic and agriculture applications. For mining and industrial applications we only recommend the Grade 20 or Grade 28 units due to the variable nature and complex chemistry of the water we find in those environments.